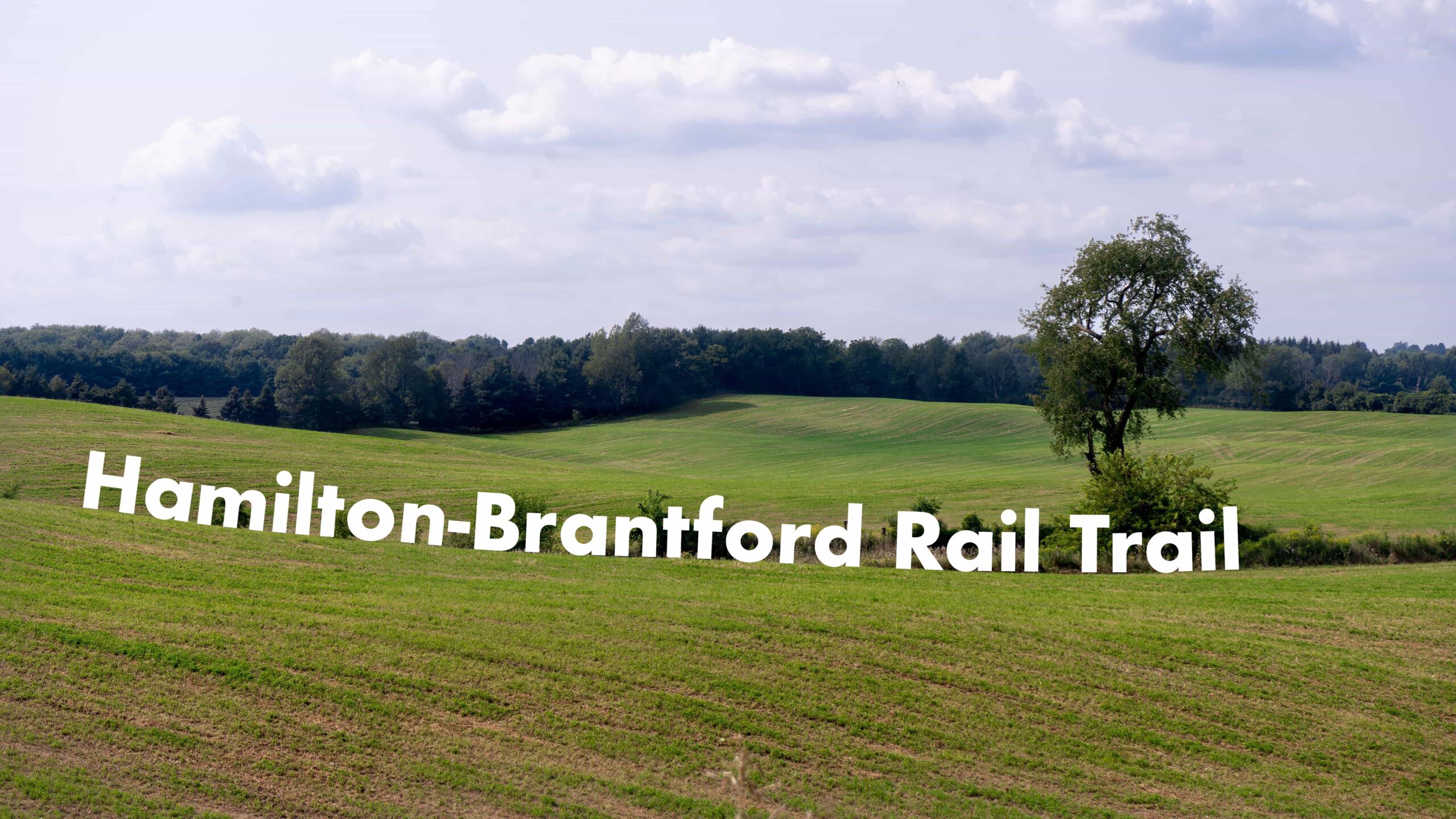 The Hamilton-Brantford Rail Trail is flat, fun and scenic. The ride is beautiful; surrounded by lush conservation areas, endless farm fields and great views. AND…there are some twists if you adventure just off the path — conservation area trails, gravel roads and even some single-track. This ride is the '
choose your own adventure'
kind of route that we love – fun for any level. 
We've broken the ride down into 3 segments, with the Hamilton-Brantford Rail Trail serving as the spine that connects them- pick and choose what you like, do one or do them all….or none? (although we really hope you do) Some twists to get you off the beaten, locomotive, path. Here's a glance:
1. Hamilton-Brantford Rail-Trail
2. Off-Road (Dundas Conservation Area & Mineral Springs Rd.)
3. Secret Single Track (Spring Creek Trail)
The rail-trail will offer you flat, packed-gravel roads while the Dundas Conservation area, which surrounds the Hamilton side of the trail, will give you some flowy and forestry fun. We're also going to show you where the secret single-track (MTB) route is, if you're into it; is quite rooty. We'll take you through a great ride feature, Mineral Springs Rd. Mineral Springs Rd. It offers a fun loop or you can use it as an alternate route back, it's one of the best views in Hamilton. A map is just below, it will help visualize this all. 
Before we go any further, let us never fucking forget that we inhabit, explore and ride stolen land. The regions explored in this piece, Hamilton, Dundas, Ancaster and Brantford and Bruce Trail areas are originally under the protection of the Erie, Neutral, Huron-Wendat, Haudenosaunee,
Tionontati, Attawandaron, Anishinaabek
,
Métis,
and Mississaugas. 
Another friendly reminder – bikes and bike adventures are for everyone, gang. Sometimes you have to walk your bike – and that's totally cool, don't let anyone tell you different. Leave it better than you found it and be nice.    
User guide: Click to expand the illustrative map below. The Ride With GPS map above can be used with the mobile app to guide your ride as you go. Exploring off the beaten path is half the fun, so if you find new adjuncts to this route & would like to share, please send is a message

@thedriveside

. This RWGPS map features all three segments btw so trim (or add) as you see fit! 
Let's break this route down into 3 segments:
1. Hamilton-Brantord Rail Trail
Difficulty: Easy | Topography: Flat Terrain: Packed Gravel, Pavement
We've made the The Hamilton-Brantford Rail Trail is flat – mostly straight line fun. You'll see forests, farm fields as the packed gravel crunches under your tires. It winds so slowly that it's pretty much straight. 

The grade gently increases on the way to Brantford, so the ride back will be a bit easier, just over 35km in each direction.
Tires! Most tires are going to be just fine on the rail trail itself, we would suggest at least a 28mm/1"+ in width for stability on some uneven and more gravelly sections.  
Look both ways, keep a look out at all the trail-crossings, cars can come out of nowhere fast. 
Staying hydrated on the Hamilton-Brantford Rail Trail can be dicey, as far as we know, there's just a single water refill station at the Dundas Valley Trail Center, along with bathrooms. We always make a stop here, get some water, use the facilities, enjoy some cover and look at the old parked steam engine train. Two water bottles are recommended, hydrate and get refilled here!  We carry a

MSR Trailshot

,

which allows us to refill at rivers and streams along the way – one of the best pieces of gear we carry. 
Snacks! Bring snack y'all, lots of them depending on how long you're riding. There's no food near the middle stretch of the rail trail. While we've come across the occasional farm that's selling fruit and veggies in season, it's not reliable. Remember, always leave the trail cleaner than you found it. We've made a habit of designating a pocket in our saddle bags for litter & the trail centre is the perfect place to ditch your snack wrappers and empties.  
Ride the trail all way to Brantford, or turn back back whenever ya like.  Some more now on the zesty additions…
2. Off-Road Dundas Conservation Area & Mineral Springs Rd.
Difficulty: Moderate | Topography: Hilly Terrain: Dirt Trails, Loose Gravel
The rail trail, on the Hamilton-Dundas side, is elevated over the foresty Dundas Conservation area, it's fun to imagine being on a train and barreling through these lush woods. One of our favourite features of this route is diving down into Spring Creek Trail early on, it runs pretty parallel to the rail trail and will pop you out at the foot of the trail center.
Spring Creek Trail
will feed you into a decently expansive and winding northern section of the Dundas Conservation area. There are some pretty significant and fun hills, twists and turns but it's not overly technical, it's very bike friendly – some hike-a-bike may be required. Walking your bike for sections is just fine, we do it all the time. 
We'd recommend having a tire that's at least 32mm/1.25" in width, for this section.
This segment is unbelievably fun! It's easy to get lost in here for a while, but it's so worth it. If you ride the trail on a sunny summer day like we often do, the chance to dive into the protection of the tall canopy above is…perfect. We'll pretty often take a break in this section, enjoy a snack – there's a few really cute spots and a bench with a stunning view over a cliff. Lots of wildlife watching to be done while you're here. Just remember, stay on the trail and respect the saplings that reach higher and higher into the sky every season.
Once you're out, you can stop at the trail center for water, bathrooms and general wandering. You're able to either continue on the rail trail or get yourself into more trail action by exploring a bit south with some of the Dundas Main Loop. We could write an entire feature just on this loop, so it's safe to say it's easy to get carried away and end up pretty far from the rail trail. Choose your own adventure!
Mineral Springs Road
Mineral Springs Road is a gravel road just off the rail trail, and cuts through some residential areas and fields, it's sandwiched between a winding section of the rail trail and offers a fun descent and, in our opinion, one of the best views of Hamilton. Catching a sunset here is just something else. We always take this route back, but you could do it as a loop or even turn-around point. Those 32mm tires will be just fine for here.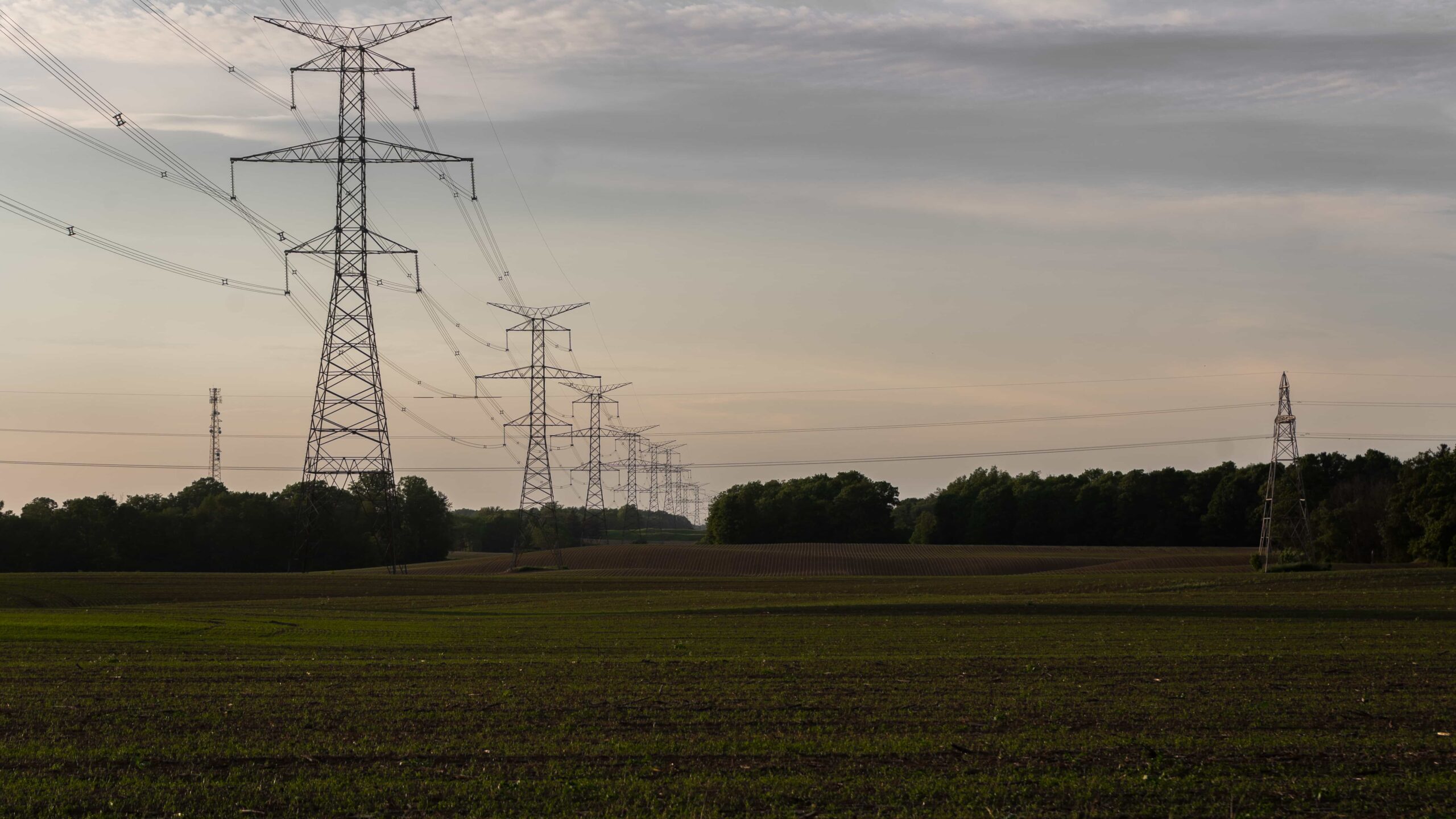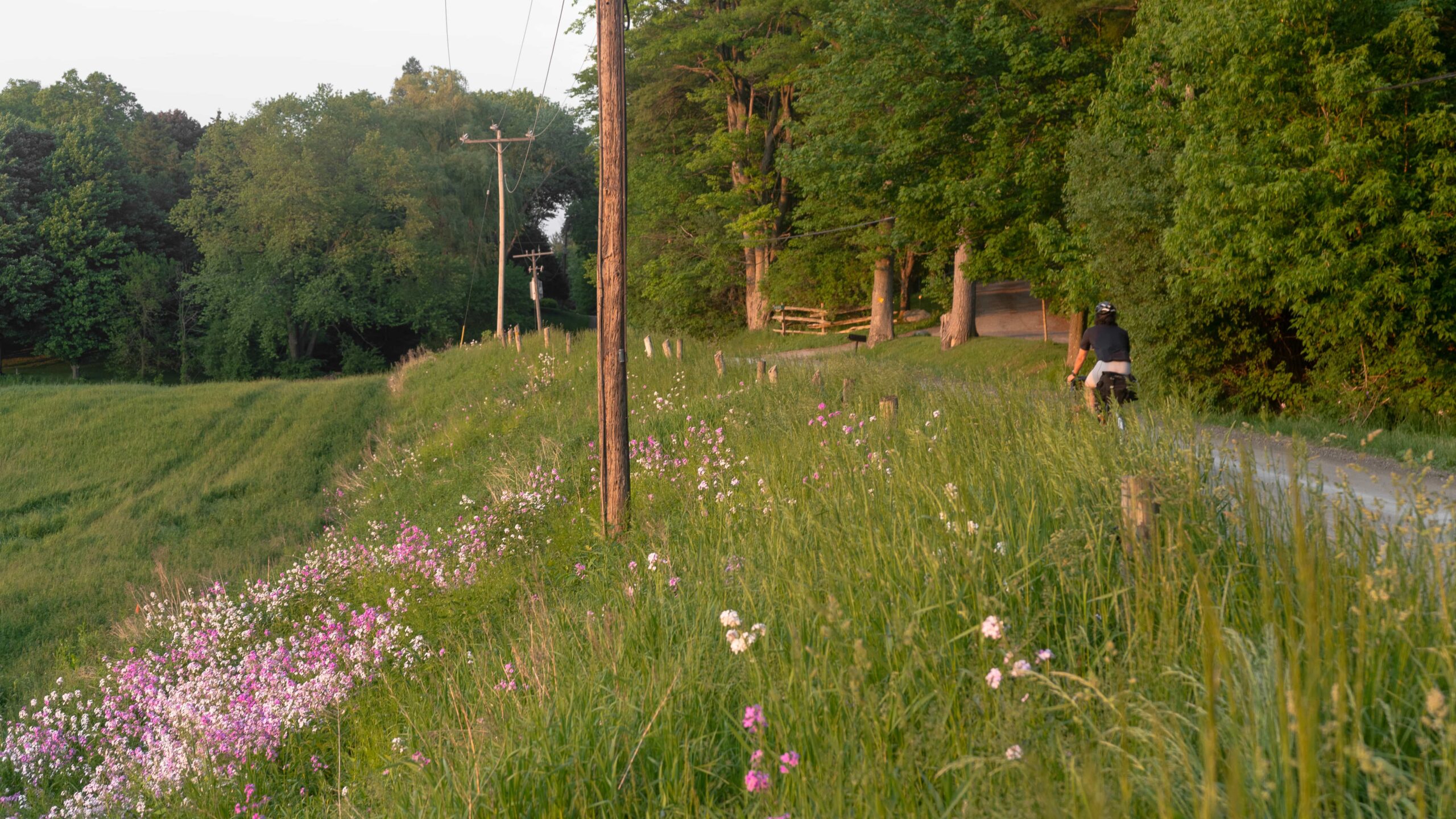 3. Secret Single Track – Spring Creek Trail
Difficulty: High/Technical | Topography: Up n/ down Terrain: Dirt trails, roots, rocks
We were pretty pumped when we, quite literally, stumbled into a small section of technical single track. It's pretty humble in the world of single track, but it's a nice quirk if you're looking to challenge yourself. Take it for a spin, here's where it's located on the map. This little loop of single track is known to transform all on its own, so make sure to come back for a new surprise every time.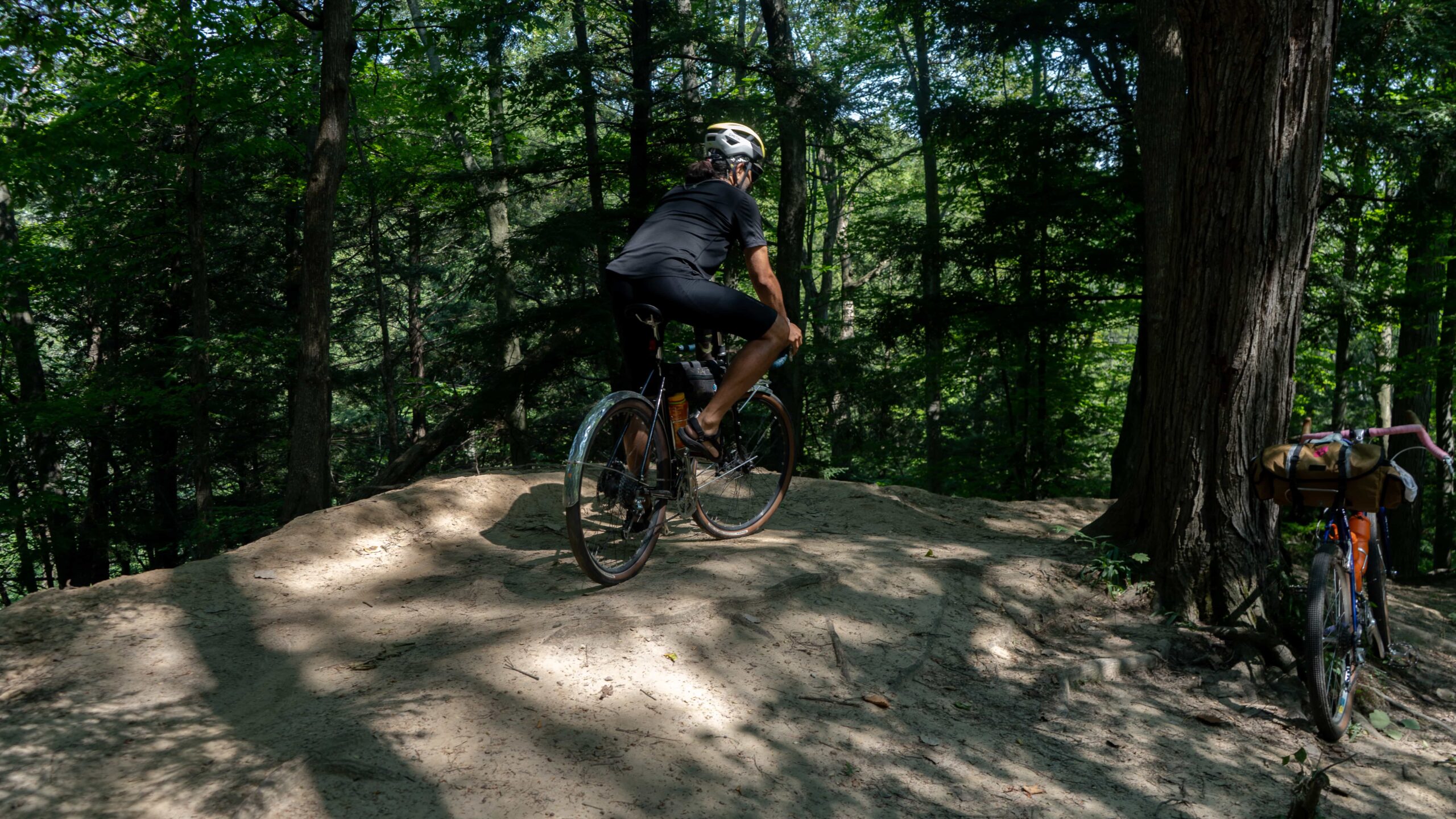 Hamilton Rail Trail was completed in 1894, and was a part of the larger 'Toronto, Hamilton & Buffalo Railway', originally constructed to create a commercial freight passage for the booming industries developing in Brantford, which was the 3rd largest Canadian exporting city at the time behind Montreal and Toronto at the time. Passenger service on the line existed in tandem but came to an end in 1981 and the same destiny followed for commercial service in 1986. 
A landslide in 1986 wreaked havoc on the line, and it twisted it beyond use. Abandoned by the owner, Canadian Pacific Rail, it was in 1996 that it was developed that it became the recreational Hamilton-Brantford Rail Trail — Ontario's first off-road multi-use path. 
In addition to the historic railway station that's now a trail center, you can check out the Hermitage ruins — but our favourite is the decommissioned steam train. 
All aboard, hope you enjoy the rail trail and it's twists.
Ride a bike, be nice.